Synopsis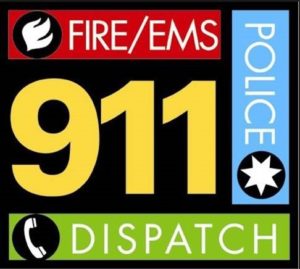 First Responder Dispatchers are a critical resource. Both their training and certification are expensive and time-consuming.  You need to know what you require in the coming years, and then determine how you attain and maintain those objectives.  We can help you lay-out a complete plan. A plan customized to your specific situation; stake-holder requirements; and taking pertinent issues into account.
911 Dispatch Operator Training
Each governmental jurisdiction must determine the most efficient and effective pathway to providing the services in its mandate. A primary service of today's technological world is Emergency 911 Operators from police and fire departments. Quite often melded, these two departments are just as frequently addressed individually.  Their training is driven by the budgetary process and some idiosyncrasies of each set of emergency responders. In all cases, there is an imperative to enhance recruitment, retention, and training.
It generally takes months to produce a 911 Operator ready to go it alone in the Emergency operations Center. Departments are often limited by budgets and manpower in their capability to train and retain operators. Some departments lose operators faster than they can recruit and train new ones due to the lack of a synergistic plan to address all restrictions and constraints on their resources. However, an efficient training program requires that the senior leadership include and comprehend all aspects of the program to deliver the readiness levels necessary for a modern emergency department today. Readiness is made up of 1) the departmental infrastructure which serves as a foundation, and then supported by 2) selected, qualified, and recompensed instructors, 3) a continuously evolving, focused, and logically sequenced curriculum enhanced by computer -aided instruction, and 3) carefully recruited trainees who have been identified for the competency and commitment to this kind of work.
TMST Stands Ready to Help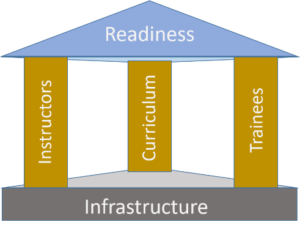 TMST can help you plan and develop a customized phased or  turn-key program that aligns your operation based on your budgetary cycle and constraints. By identifying discrepancies and reinforcing improvements to the Infrastructure, you'll support retention. We'll help you explore sustainable state-of-the-art Computer-Assisted Dispatch program alternatives and transition to your best solution as required. Our partners are experienced in the Trainee selection process where better input provides better output. We'll use simulation-based tools to aid in identifying best- suited candidates for training and retention.
Our solution will assist the instructor selection process through identification of preferred Instructor capabilities within your training environment . The process determines the acceptable level for self-paced instruction with ready- access to a primary instructor.  After  establishing Employee and Course Requirements within the appropriate and reasonable limitations, constraints, and restrictions; we build codified Programs of Instruction (POI) based on your departmental requirements,
After such a holistic assessment and development of a tailored training program, we'll propose a scalable and price-tiered solution that engages the students and faculty in the training.  Additionally, the department leadership will have a program designed to provide qualified and certified 911 Operators with retention potential, ready to work on their own, at a much faster rate.